Ivanie Finsvik, Wildlife Artist
I lived most of my life in Montana, the last dozen years on a ranch homesteaded by my grandparents twenty miles north of a town called Big Timber. My studio faced the Crazy Mountains, and through its window I could watch elk jumping the barbed wire fence. Bears, mountain lions, wild turkeys, and an occasional passing badger or skunk modeled for me. Yellowstone Park—where I've experienced many thrilling moments taking reference photos for my paintings—was only ninety minutes away. In addition to wildlife in action, I've painted numerous ranch animals involved in the tasks of their daily lives.
I'd worked as a professional potter for two decades until 1997, when I turned my focus to painting—first using watercolors and then pastels. I found that their versatility gave me the variety in textures I was after. Layering the colors, changing the pressure applied, and using the harder or softer brands all worked together to help me create the smooth coat of a horse or the shagginess of a grizzly.
In 2013, I moved to Santa Barbara, California, where I'd lived as a schoolchild. Since then, several honors have come my way. After exhibiting a painting in the "Wild Spirit, Horses in Art" show at the Wildling Museum in Solvang, California, I was invited to exhibit a dozen paintings as featured artist in their foyer. Later, they selected my work for the Best Wildlife award at the Slopoke Art Show, also in Solvang. The Los Padres Sierra Club chose my painting for the Beneficiary Award at their "Wilderness: A Place of Inspiration" show in Santa Barbara. My article "Crazy Mountain Critters" along with five of my paintings was published in the Summer 2016 edition of Range magazine.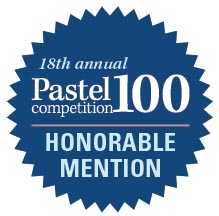 A bucket-list goal of mine was realized when my painting, Easy Rider, won an Honorable Mention Award in the Pastel Journal's 18th Annual Pastel 100 Competition. That painting was published in April 2017. A second painting, Time Out, earned an Honorable Mention in the 2018 competition and was published in the Pastel Journal's April 2019 edition.
Professional Organizations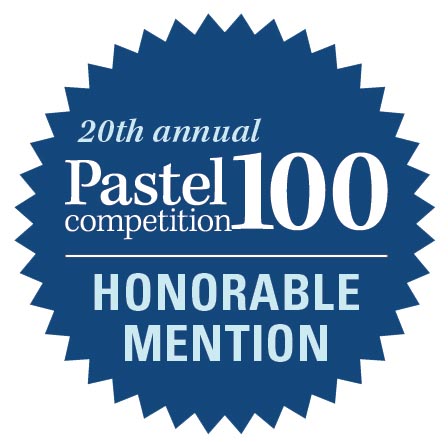 Pastel Society of America
Santa Barbara Art Association
S.C.A.P.E. (Southern California Artists Painting for the Environment)
Goleta Valley Art Association